DLM attorney Brian McGiverin has been working with legal aid attorneys and Austin Interfaith to uncover mistreatment of homeowners in Austin's Dove Springs neighborhood.
Austin Homeowners Say Mortgage Lenders Misled Them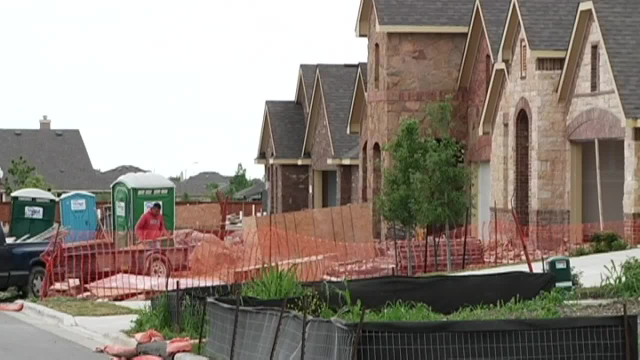 Dozens of Austinites say they've paid thousands of dollars thinking that money was going toward buying their homes. Then they got a notice that they are in foreclosure. As our Jeff Stensland explains, attorneys are looking at why this is happening in a specific part of town.
For many, the American Dream is a good education, a career and the chance to own a home.
A woman we will call Maria, thought she was on her way to realizing her American Dream, that is until the mail came.
"One day, I just received a foreclosure notice. It said he wants something like $15,000 to $20,000 cash to continue the contract," her son translated from her native Spanish.
Maria told TWC News that she signed a contract in 2008 to buy a home in a Southeast Austin neighborhood.
"He was asking $2,500 for a down payment with a monthly payment of $1065.52 a month. That includes the rent, the insurance and taxes and everything. They had a loan life for 30 years," she said.
Tax records show Jason Lippman owns the house that Maria lives in. He lives in West Austin.
TWC News reached out to him, his business partner and his attorney but haven't heard back.
"They are part of a regulated industry, but they are ignoring those regulations," said Attorney Brian McGiverin.
McGiverin says the lenders are ignoring those regulations and targeting the Dove Springs neighborhood.
On Monday night, those attorneys met with the families.
Time after time, families say they were on the way to home ownership only to learn they were only paying interest on a high-interest loan.
"There are laws in place that are designed to protect homebuyers from getting loans that are going to be predatory," said McGiverin.
Now, Maria hopes the state will take action to keep her in the house she's already paid $80,000 to call home.
Attorneys say they've been in talks with the Texas Department of Savings and Mortgage Lending.
They plan to hand over dozens of complaints to the agency, so the high-interest mortgages can be investigated.